Your Industry 4.0 Strategy

Platform
Empowering factory teams to improve future plant performance with learning and strategy tools
Skills Assessment + Training Courses with Certification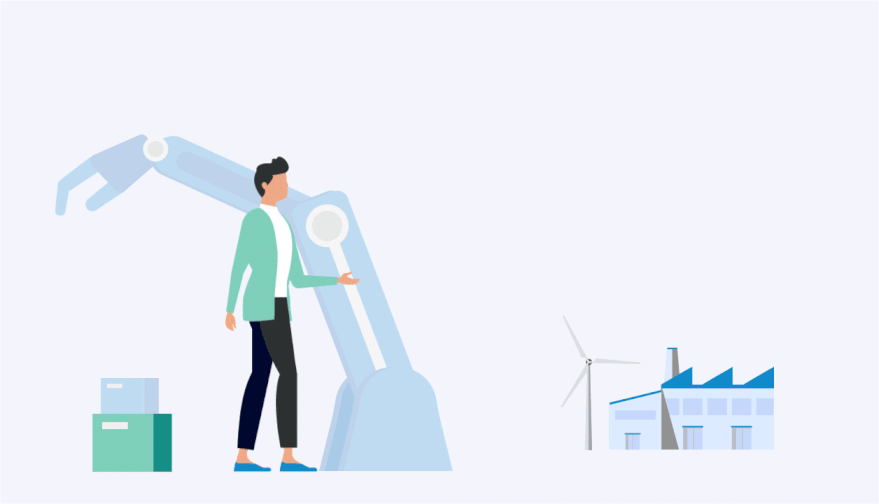 Skills Assessment + Training Courses with Certification
Some of the top global companies we have worked with:
One platform , with all learning and strategy development tools around Industry 4.0 for all manufacturing stakeholders
Explore our platform
​
industry 4.0
10 Dimensions
SmarterChains has developed the Factory of the Future Framework, under 3 circles of capabilities, which serve as key enablers of the 10 Industry 4.0 Dimensions. The 10 Industry 4.0 Dimensions ensure that all the 4 phases of the Journey are being chartered in a systemic, easy to understand and exponential way to create your Factory of the Future.
Learn more
​
See All 10 Dimensions
Hide 10 Dimensions
Step 1
Educate
Educate your team by leveraging game-changing industry 4.0 learning solutions to enable new knowledge discovery and align their understanding in view of the journey ahead.
learn

Industry 4.0 Skills Assessment​​

Educate your team with our online Industry 4.0 Training Courses and bring your people to the same level of understanding to embrace and lead the change.

Join for Free and take the Skills Assessment​

Industry 4.0 Training and Certification

Enroll and get certified with the only training program of Industry 4.0 that provides a learning framework of all the relevant dimensions that can advance Sustainable Development Goals

Discover More ​​
Step 2
Prepare
Prepare your digital transformation, identify how you benchmark internally as well as externally, and find where the opportunities and value lie.​​
measure

Digital Maturity Assessment​

Measure your plant's and enterprise's digital maturity and benchmark your Industry 4.0 technological and organizational capabilities.​

Learn where you stand​

analyse

Industry 4.0 Loss Analysis

Obtain a 360° view of your plants' operation loss drivers, covering both line and labor efficiency losses.​​​​​

Visualize loss impacts​​
Step 3
Define
Define your plant's and enterprise's bottom-up strategy for Industry 4.0, discover technology vendors and connect them with your strategy roadmap.​
PLANT & ENTERPRISE STRATEGY​

Industry 4.0 Roadmap​

Design your Industry 4.0 strategy for your plant or enterprise with structured roadmap steps and strategize towards a successful transformation.​

Strategize at scale​

VENDOR SOLUTIONS​

Industry 4.0 Vendor Solutions

Access a shortlisted group of verified technological vendors to decide the ones that best complement your enterprise profile.​

Discover Vendor Solutions​​​​
Step 4
Execute
Execute your digital transformation strategy, plan all the Roadmap processes and milestones, and scale the value insights across the enterprise network​.
Why SmarterChains?
Since 2016 SmarterChains has delivered more than 350 plant digital assessments and strategies and has educate more than 3000 people on Industry 4.0 concepts , methodologies and technologies
Industry 4.0 is part of the ongoing Plan - Do - Check - Act ( PDCA) Continuous Improvement process and SmarterChains platform allows manufacturing teams to autonomously assess and define their Industry 4.0 strategy while engaging all the manufacturing facilities and stakeholders :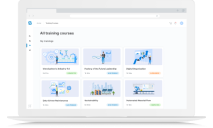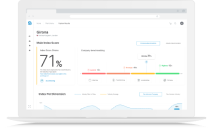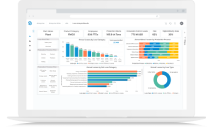 Industry 4.0 Online Training Courses
Industry 4.0 Technology Assessment & Benchmarking
Industry 4.0 Loss Analysis
Industry 4.0 Roadmap
Industry 4.0 Business Case
EDUCATE
PREPARE
DEFINE
EXECUTE
EXECUTE
EDUCATE
PREPARE
DEFINE
With the SmarterChains platform your teams can
Learn about IR4.0 solutions, their benefits and case studies
Self – assess their plant's IR4.0 technology systems and losses on their own pace and time
Self – define an IR4.0 roadmap collaboratively and simulate its detailed business case outputs
Self – assess their plant's IR4.0 technology systems and losses on their own pace and time
Engage all manufacturing network fast and easy with a proven IR4.0 methodology and a scalable platform
Skills Assessment + Training Courses with Certification